The Coronavirus Pandemic has resulted in schools, academies, colleges and universities having to make rapid changes to keep their learners and staff safe, whilst still providing high quality education for learners with a wide range of needs.  
ICT has played a major role in the education of students helping them to maintain their studies through home learning during the closure of institutions. This in conjunction with many of the population working from home has resulted in an unusually high demand being placed on IT suppliers. Demand has outstripped supply for ICT equipment in many cases.   
Hopwood Hall College are one of many colleges who have had the urgent need to source a large amount of IT equipment incredibly quickly to support all learners to transitioning to working from home and giving them access to technologies to maintain equal learning opportunities. 
Tenet Education Services dedicated Procurement Consultant based on site at the college recommended CPC's Quote Tool to the college's IT Manager as the most effective route to market to source the equipment they required via further competition. This enabled the college to request quotes from all suppliers on both the ICT Hardware and Peripherals Equipment framework and the ICT Solutions and Supply of Network Infrastructure framework quickly. The range of suppliers were able to supply to the college's demand at short notice and at competitive prices, even with the shortages of ICT equipment in the marketplace.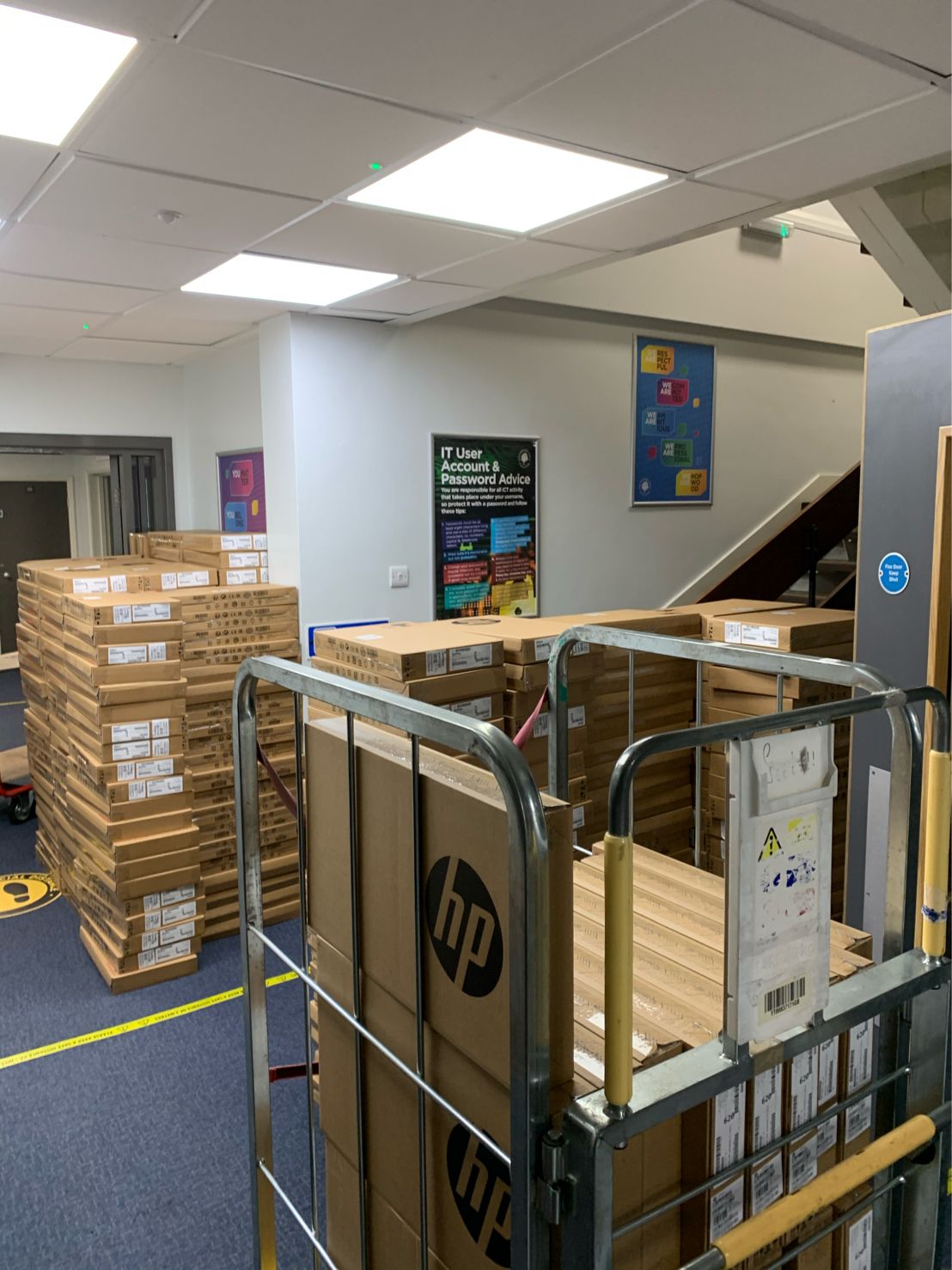 Hopwood Hall College have successfully sourced 1000 pieces of IT equipment for staff and students using the CPC Quote Tool since the beginning of the March 2020 lockdown. This equipment has included a total of 912 laptops, as well as other IT equipment from a range of suppliers on lots 1, 2 and 5 on the ICT Hardware and Peripherals Equipment and lot 4 on the ICT Solutions and supply of network Infrastructure framework.  
Hopwood Hall College are a longstanding CPC member and have always achieved excellent outcomes on all kinds of purchases with us. The College have said they were incredibly satisfied with the use of both ICT frameworks, enabling them to benefit their students and staff in this positive way and meet their needs which has also assisted them to deliver on their values of providing equality and diversity to all.   
The benefits of using CPC's ICT agreements are: 
It is contract managed and we are providing updates to members and working with suppliers in this time of scarcity

 

The framework is based on our Call Off terms written to the benefit of members rather than the suppliers

 
Suppliers don't just provide products, they provide added value including but not limited to asset tagging, training and advice

 
Compliant with The Public Contract Regulations with template documents and supporting tools to

aid Further

Competition and Direct Award

  

 
Should you be looking to purchase IT equipment to support online learning and teaching from home, then our ICT Hardware and Peripherals Equipment framework and ICT Solutions and Supply of Network infrastructure framework are the perfect options to get best value. 
Please note that demand is out stripping supply at the moment with longer than usual lead-times. Please check our blog article to see individual supplier stock updates. 
Please contact Category Manager Jane Edwards on [email protected] or 0161 823 1860 If you have any questions or require any further information.