CPCs new Electric Vehicle Charging Point framework is now live!
By Myles Woodman
10th Sep 2021
Thanks to guidance from member and supplier engagement and other stakeholders, CPC are proud to announce that we have been able to launch the first education focused Electric Vehicle Charging Point (EVCP) framework in what is a rapidly growing marketplace.  
CPC's Electric Vehicle Charging Point framework went live on the 13th of August and will run for a period of 2 years with the option to extend for a further 2 x 1 year periods.  
The framework has 4 dedicated lots each specialising in a different EVCP need area. These include supply and installation via purchase and lease options, maintenance of existing charge points and consultancy for members with no prior specifications or guidance. More information about what each lot covers can be found on our framework page.  
Members looking to utilise the framework can do so via further competition and it is highly recommended that member institutions speak to suppliers on the relevant lot prior to commencing any tender. This is so that you can gain a good understanding of what can be provided, what timescales they may need for the whole process and what added value the suppliers can bring alongside their core services. 
Guidance documentation and supplier details can be viewed through the dedicated Electric Vehicle Charging Points framework page,  but the successful suppliers are as follows: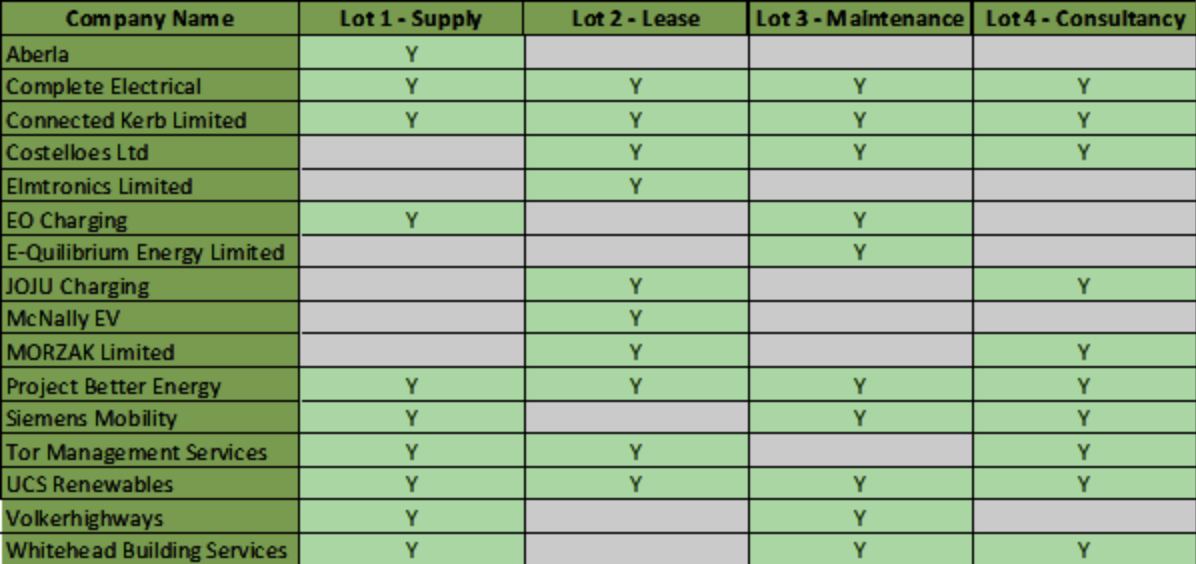 We are excited to bring this brand new framework to our members and hope that we can work together to make it a success for all over the coming years. 
If you have any further questions regarding the new framework, please contact the Contract Manager Myles Woodman on 01619740945 or by email at [email protected].