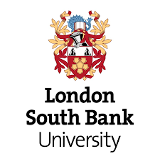 London South Bank University (LSBU) used CPC's DfE recommended Employee Screening Services framework to improve compliance within their recruitment and vetting functions. 
LSBU is a cosmopolitan university with over 18,000 students drawn from over 130 countries. With the huge volume of students, post and undergraduate screening is a key focus.  The University's existing screening service required manual work which inevitably made the screening process at risk of errors and delays.  The University sought a more automated and compliance focused solution which they found by appointing a supplier through our Employee Screening Services framework.
---
Quick and easy tender process
As a member of CPC, LSBU contacted us for support.  We were able to advise them of our market-leading framework agreement for Employee Screening Services providing CPC members access to a comprehensive solution designed to cover all background screening service requirements.  The framework is recommended by the Department for Education (DfE) and provides access to services at excellent rates without the need to complete a resource-heavy tender process.  
Access to fully vetted suppliers
Using the framework enabled the University to access four fully vetted suppliers offering national availability and provision. Satisfied that all desired benefits would be achieved, LSBU awarded the contract to Verifile who provide a UK-based service offering that enables the background screening of students or staff from every corner of the globe.
Cost effective solution
Getting a great commercial deal was a key consideration for LSBU. Using the framework gave the University access to services at excellent rates. The University have now achieved cost savings both commercially and practically in terms of the team's resources and time thanks to the automated, paperless screening solution provided by the supplier.
Working in Partnership
The HR teams at LSBU now have a fully trusted screening partner who is by their side providing guidance, on-site support and practical assistance whenever they need it.
Overall experience
London South Bank University had a very positive experience using CPC's Employee Screening Services framework and now have a paperless and fully compliant screening process solution that all departments can follow. When asked about their experience of implementing the new services, Rob Ager MCIPS, Category Manager for Professional Services & REI at LSBU said:
"Verifile came onsite and supported the team and the students through the process.  The Verifile team went to great lengths to ensure that the transition was a complete success."
---
Ria Logan, CPC's Category Manager for Employee Screening Services said:
"It is great to hear that London South Bank University has utilised our Employee Screening Services framework, CPC thank you for choosing our framework and it is great to hear that the supplier was able to meet all of the university's requirements."