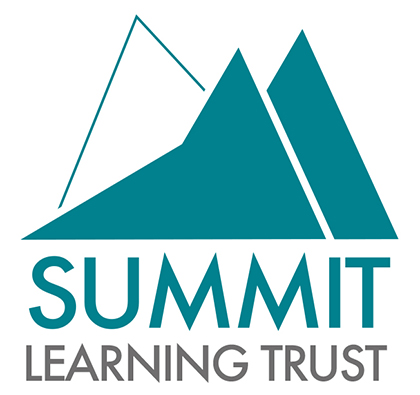 Summit Learning Trust is a Multi-Academy Trust made up of four primary schools, three secondary schools and a sixth form college.
As well as providing an education for children and young people between the ages of 5 to 18, the Trust aims to celebrate the diverse communities that make up their establishments.
The challenge 
Summit Learning Trust was looking to reduce the number of recruitment suppliers it used and as a result, went out to tender via CPC's Temporary and Permanent Staffing framework. The brief encompassed a need to rationalise costs, improve the quality of candidates, introduce reporting, and develop a strong, productive account management relationship.
Reed Specialist Recruitment, one of the suppliers on the framework, was awarded the contract after submitting a comprehensive bid based on an analysis of the Trust's needs for a master vendor supply service. After being awarded the contract, the immediate ambition for Reed was to ensure they could build consumer trust as a new supplier with the schools and college within the Multi-Academy Trust.
Jennifer Cox, Recruitment Consultant at Reed, said; 
"The trust already had longstanding existing relationships with other recruitment firms, so it was important for me to establish a rapport with the client and build a detailed understanding of their requirements."
Likewise, another challenge Jennifer recognised was making certain she could establish a relevant candidate pool, with both quality and quantity of applicants to ensure the Trust was fully supported and all their support needs catered for.
The solution
Before tackling the brief, Jennifer assessed and analysed Summit Learning Trust's existing database to establish any gaps, then began searching for candidates to fill them.
To ensure the right calibre of candidates were found, she invested the time to understand the client's requirements by visiting all the Trust's institutions and had detailed conversations with stakeholders, providing a tailored approach for future service provision.
Once strong applicants were identified, a talent pool of available registered candidates was created, to ensure that the schools' requirements were being met. Once this was in place, Jennifer and the team scheduled regular service meetings with each school to review the quality of candidates they were supplying and to discuss if any improvements could be made, as well as continuing the dialogue to ensure any issues were addressed and actioned.
The results
Since awarding Reed the contract, several candidates have now been placed into long-term positions and the level of service provision which Summit Learning Trust provides has been significantly improved as a result.
Alison Chapman, Procurement Officer at Summit Learning Trust, said; 
"It has enabled us to build up a good level of continuity of service in how we deliver our teaching and learning when teaching supply staff are required. We have also offered employment to some Reed candidates who originally started as temporary staff."
By having open discussion with Summit Learning Trust, Reed have been able to refine the process and as a result, received positive feedback from the organisation and the candidates they hire.
Asrath Ahmed, a class teacher employed through Reed, said; 
"All my placements within the Summit schools have been great, both the staff and children in the school are amazing and wonderful to work with."