Printing & Marketing Frameworks
Use our printing and marketing framework agreements to source suppliers to print your corporate and marketing material such as prospectuses, posters, brochures, business stationery. Need to buy promotional merchandise and clothing to support marketing activities at your school, academy, college or university? Browse our frameworks to find suppliers and request quotes.
Featured framework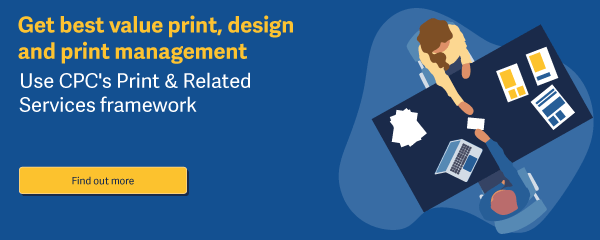 ---
Choose from 2 Printing & Marketing Frameworks
The CPC framework has been awarded as the result of a tender exercise
Promote your institution's brand at open days and events with the products available through our Promotional Merchandise framework.
Can't find what you are looking for?
Looking for a framework, have a procurement question or need advice?
Speak to our helpdesk on 0800 066 2188.