Office Supplies & Equipment Frameworks
Our office supplies and equipment framework agreements are here to help you save money on everyday office products such as stationery, toner and paper. The frameworks provide you access to substantial discounts against standard market prices on multifunctional printing device lease contracts and offer education and teaching supplies at highly competitive prices. Browse our office suppliers and equipment frameworks to find out more.
Featured framework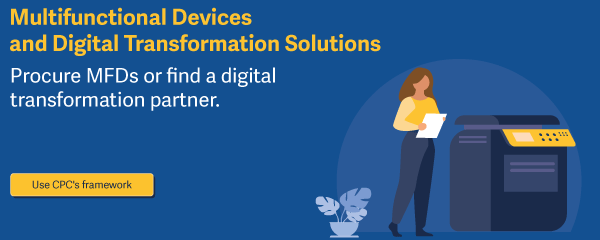 ---
Choose from 4 Office Supplies & Equipment Frameworks
Can't find what you are looking for?
Looking for a framework, have a procurement question or need advice?
Speak to our helpdesk on 0800 066 2188.