Halloween pumpkin carving competition
By Sarah Darvelle
13th Nov 2020
The CPL Group team and our suppliers got into the Halloween spirit and carved some spooOooOooky pumpkin creations!
Here are the fantastic pumpkin designs: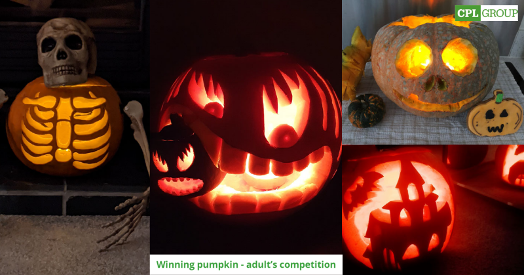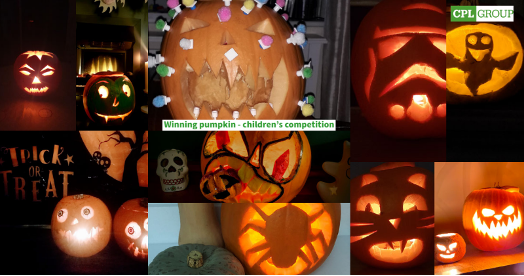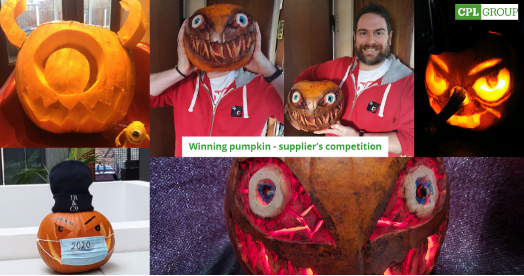 It was fantastic to see many children of our employees here at CPL Group having lots of fun with getting so creatively involved in our very first pumpkin carving contest! Here are just some of them with their spooktacular designs: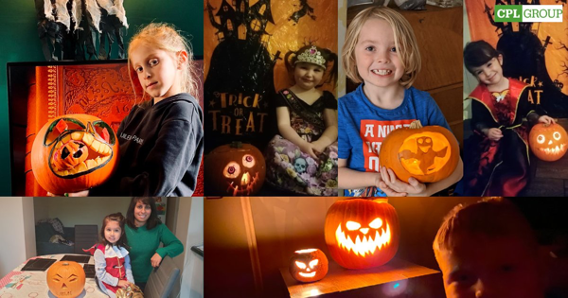 There was a prize of a basket of Halloween treats for a winner in each of the following categories:
CPL Group children's competition
CPL Group adult's competition
Supplier's competition
Winners were selected based on originality. The winning entry of the CPL Group Children's competition was Group Finance Manager David Owen's son Edward with the pertinently named 'Coronapumpkin' – an original and on-topic idea.
Another winning carving came from Gareth Jones (Procurement Consultant at Tenet) with his creative double-effort take on 'Pumpkin eating pumpkin'.
Out of the 4 entries into the Supplier's competition, a huge congratulations goes to the Schools Advisory Service who carefully crafted a very eye-opening pumpkin creation!
CPL Group's Managing Director Peter Brewer judged the competition and said: "Congratulations to the winners. A big and hearty "Well done" to all the other entrants as EVERYONE did a really great job!"