Estates & Facilities Frameworks
Our estates and facilities frameworks provide high quality reliable suppliers and easy to use procurement solutions for a wide range of goods and services to help you maintain and improve your estate. Browse our estates & facility category frameworks to view our suppliers and find out how you can buy everything from outsourced cleaning services, to mechanical & electrical maintenance services to gas and electricity contracts and much more!
Featured framework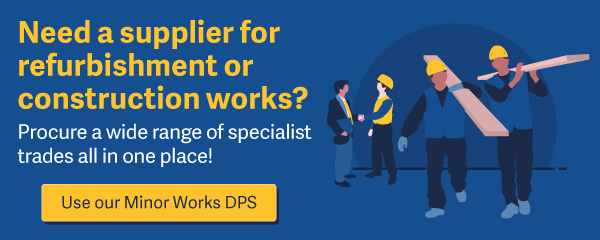 ---
Choose from 29 Estates & Facilities Frameworks
Can't find what you are looking for?
Looking for a framework, have a procurement question or need advice?
Speak to our helpdesk on 0800 066 2188.
Related News
The energy market continues to be volatile and many of our members are having concerns over the spiralling costs of energy, particularly those with an upcoming renewal.