Furniture & Furnishings Frameworks
Help take your learning environment to the next level with our range of furniture and furnishing framework agreements. Whether you are a school or academy looking for furniture bespoke to your sector, or a college or university seeking to procure office or residential furniture, we've got you covered. Browse our furniture category frameworks to find out the types of furniture you can buy today at competitive prices.
Featured framework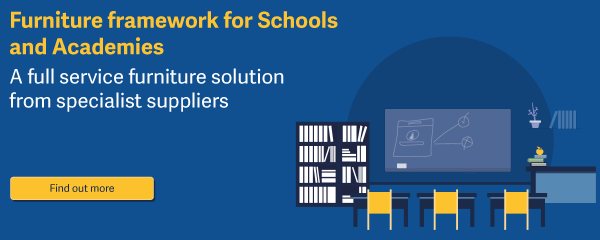 ---
Choose from 4 Furniture & Furnishings Frameworks
Can't find what you are looking for?
Looking for a framework, have a procurement question or need advice?
Speak to our helpdesk on 0800 066 2188.